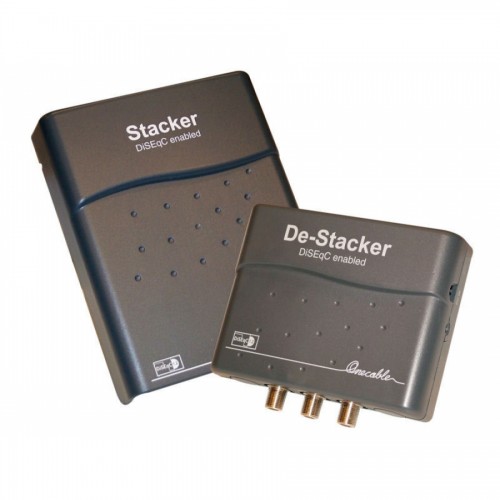 Stacker Destacker
The Global Invacom Stacker destacker is designed to allow 2 LNB feeds to connect to 2 tuners, or set-top boxes, via one cable. Ideal for Sky+, Sky HD, Sky Multiroom installations.
The standard version of the Stacker/De-stacker is designed for cable runs of up to 35 metres. For cable runs upto 65 metres please add an in-line amp.
Please Note: Cable quality and signal quality can effect cable distances, cable between the 2 devices must be directly connected, not via diplexers/triplexers, if required these must be used the other sides of the stacked cable run.
In stock